SHASTA CAIRNS:
PEACEMAKER ROCK
Peacemaker Rock is an Ordovician limestone outcrop in Lime Gulch located in the southwest part of the Shasta Valley.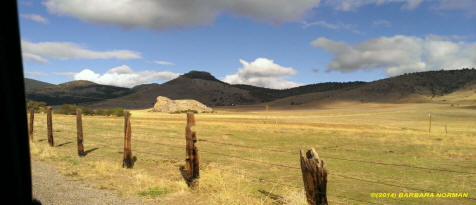 A portion was quarried around 1960. Normally this would be considered a compromised site. But two thirds of Peacemaker is not quarried and the characteristics there are so good it will stand up to the quarrying.
Peacemaker Rock has many star holes in situ.
Adjacent to Peacemaker there is a small cairn about 8 feet tall that is undisturbed. Old and weathered there are various holes in it that are blocked by other stones and could not have been 'drilled' after the cairn was assembled.
Will measure stone size this summer but would guess it is made of 500 to 2000 lbs. boulders.
Many stones at Peacemaker are slathered with colorful mineral coatings.
There are many out of place stones at Peacemaker.
Peacemaker is a treasure trove and will get much more attention.